Quantum
Computing for
Chemistry
The Next Revolution
INDUSTRY TRAINING EVENT
24-28 October 2022,
STRASBOURG, FRANCE
Leverage the transformative potential of quantum computing and its applications to chemistry, innovative materials and beyond.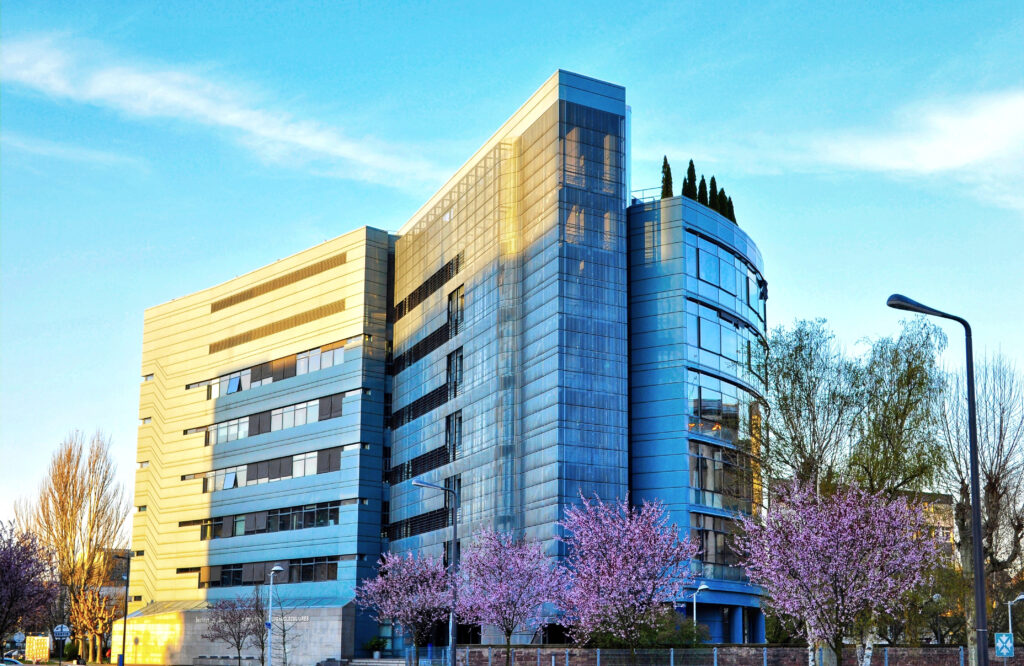 Provisional program
Mon 24 Oct
---
Welcome
Practical introduction to quantum computing
Latest trends and use case overview
Working in quantum computing
Tue 25 Oct
---
Quantum skills review
Quantum chemistry foundations
Quantum information foundations
Quantum chemistry on quantum computers
Wed 26 Oct
---
QC programming tutorials
Introduction to Qamuy development tool
Use case examples
Gala dinner & Strasbourg city tour
Thur 27 Oct
---
Hands on with Qumuy I
Hands on with Qamuy II
Site tour – European Center for Quantum Sciences
Fri 28 Oct
Interactive workshop
---
Use case brainstorming
Analyze and prioritize use cases
Maximize your quantum opportunity
The event will take place at the ISIS institute of the University of Strasbourg and the CNRS – one of the leading research institutes in France and internationally. Founded in 2002 by Nobel Prize Laureate Mr Jean-Marie Lehn, it focuses on developing and promoting top level multidisciplinary fundamental and applied research at the interface between Chemistry, Physics and Biology.
Quantum Computing for Chemistry – The Next Revolution is the first workshop of its kind in Europe, co-organised by Qunasys and the EquipEx+/PEPR Quantique project aQCess of the University of Strasbourg, as part of the QAREER pilot programme of the QTEdu coordination and support action of the EU Quantum flagship
© 2022 Quantum Computing for Chemistry – The Next Revolution